Character Design Art Prompt Ideas:
---
---
---
---
---
---
Some Samples of Character Art Prompts: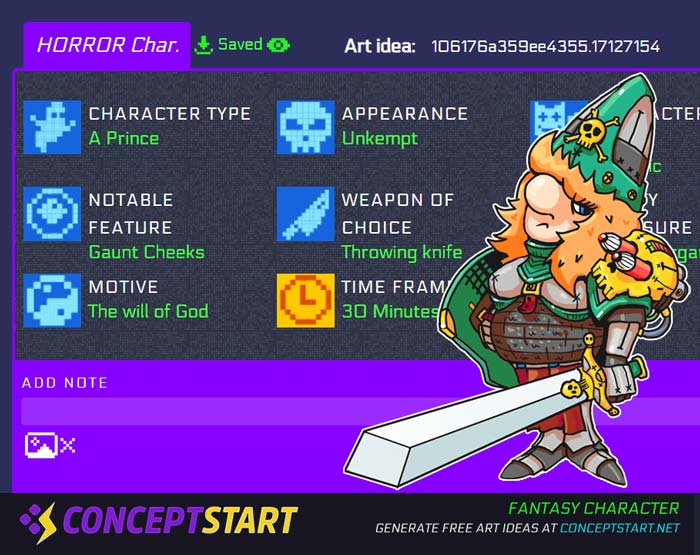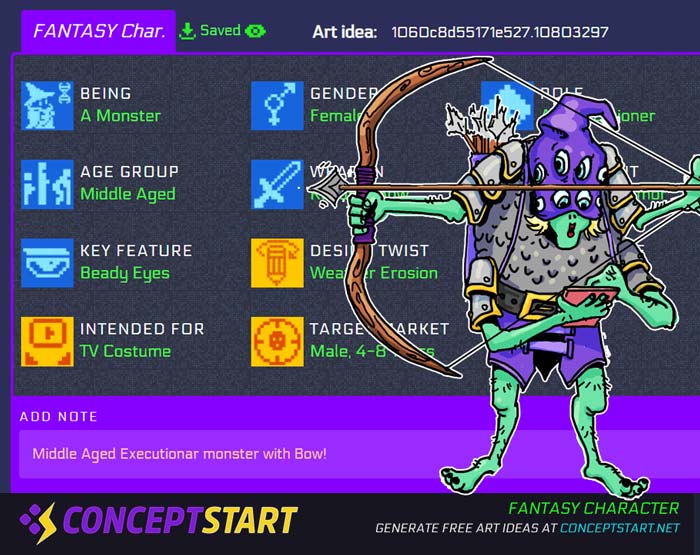 ---
These art prompts encourage you to think about key character details that ultimately makes him or her believable, so you'll quickly be able to draw and develop a pool of fun, interesting, creative and unique Character Designs.
Whether you're an amateur or professional, these Character Art prompts spark instant art inspiration and will give you an edge when designing Characters as well as a speed boost! So let these randomly fused art prompts guide your creativity; we generate the dots with controlled variety, and you connect and express them through your art to deliver original and engaging character design concepts that you would have never thought of.
Guests can generate 10 daily Character Basic ideas, whereas members get 30 art prompts per day choosing from Character Pro, Fantasy Characters, Sci-Fi Characters and Horror Character prompt ideas.
With the AI Art Prompts you're able to choose from a number of different variations focused around Character Development, or the Final Design depending on how you wish to explore your Character Design prompt. Additional words are added to the prompt strict for overall better results which saves you even more time experimenting.