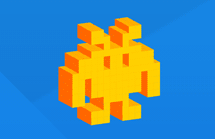 Capture and create unimaginable Creature Designs with this brilliant yet beastly idea Generator. Feast on a DNA pool that captures over 20,000 different species of animal from Birds to sea beasts and everything in between.
Creature Design Ideas are required in almost every facet of The Entertainment Industry. The most important thing when designing a Creature is making it believable and grounded in a familiar sense of reality. This Creature Idea Generator will help to guide your thinking process towards completely new creatures by fusing diverse species together, many of which you never knew existed!
---

AI Art Prompt Ready
Get fully optimized copyable text with each idea, tailored for AI art generators. Aid your creative process for instant high-quality Art development or Final Artwork.